Casa Systems Increases Annual Earnings Guidance Amidst CFO Resignation
On January 24, Casa Systems, Inc. (CASA) increased annual earnings guidance. Fiscal year GAAP revenue guidance increased from between $255 million and $270 million to between $275 million and $280 million. At the same time, the company announced the resignation of its CFO, Maurizio Nicolelli, effective January 31, 2020. Mr. Nicolelli's departure is not associated with any disagreements related to company accounting practices or financial reporting.
Jet Equities alerted subscribers of the event at 7:00 am. The last trade had taken place at 4:15 pm the previous day for $3.63. The next trade was at 7:15 am for $3.95. Following the announcement, the stock price moved higher throughout the day before closing 29.2% higher at $4.69.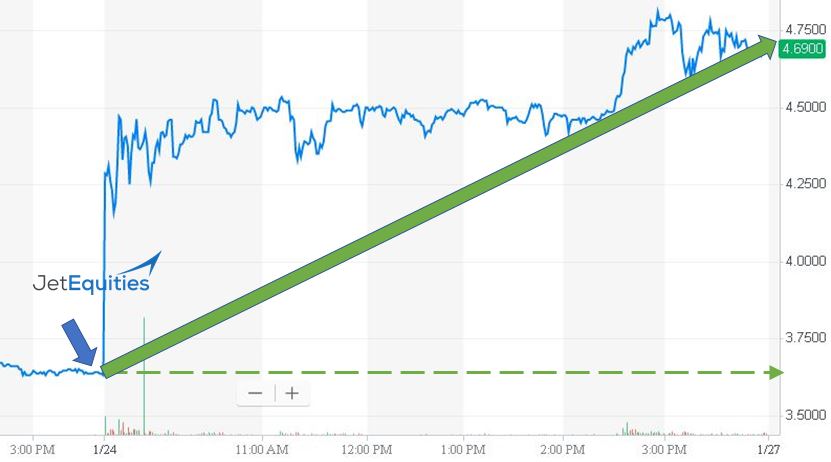 Visit the Knowledge Center to learn more about trading share repurchases and buybacks.
Subscribe here if you would like to start receiving these signals in real-time and start trading!