Lannett Receives FDA Approval for Nasal Anesthetic
On January 13, Lannett Company (LCI) announced that the company received FDA approval for its branded local anesthetic product. Lannett submitted a New Drug Application (NDA) to the FDA for for Cocaine Hydrochloride (HCl) Nasal Solution 4% (40 mg/mL). The product should be launched shortly under the name NUMBRINO®. It is a local anesthetic used for diagnostic procedures and surgeries on or through the nasal cavities of adults.
Jet Equities alerted subscribers at 6:52 am. The last trade took place at 4:15 pm the previous day for $8.24. The stock price increased throughout the event day, and the gains continued over the next four trading sessions. Lannett closed at $9.75 on January 17 for a five-day gain of 18.3%.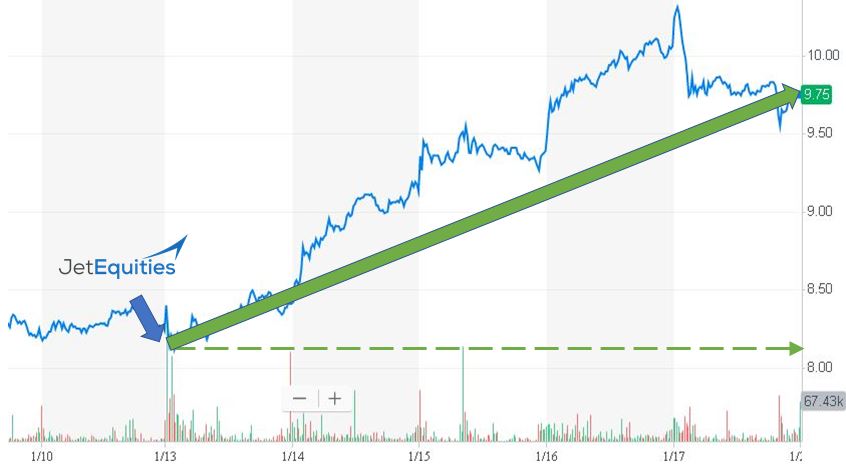 If you want to learn more about trading on clinical trial results, visit the Knowledge Center.
Subscribe here if you would like to start receiving these signals in real-time and start trading!