Neogen Announces Italian Food Safety Company Acquisition
Neogen Corporation (NEOG) announced on January 13 that it acquired Diessechem, an Italian distributor of food and feed safety diagnostics. Since the company's founding in 1993, Diessechem has been one of Neogen's authorized distributors. Diessechem is a leading supplier of diagnostic kits and instruments for food safety and analysis in Italy. Neogen develops and markets products related to food and animal safety around the world.
Jet Equities sent an alert at 8:45 am. The last trade took place at 4:10 pm the previous day for $65.62. Neogen pushed towards $68 on the day of the announcement, but the gains continued over the next four trading sessions. On January 17, the stock closed at $71.28 for a five-day gain of 8.6%.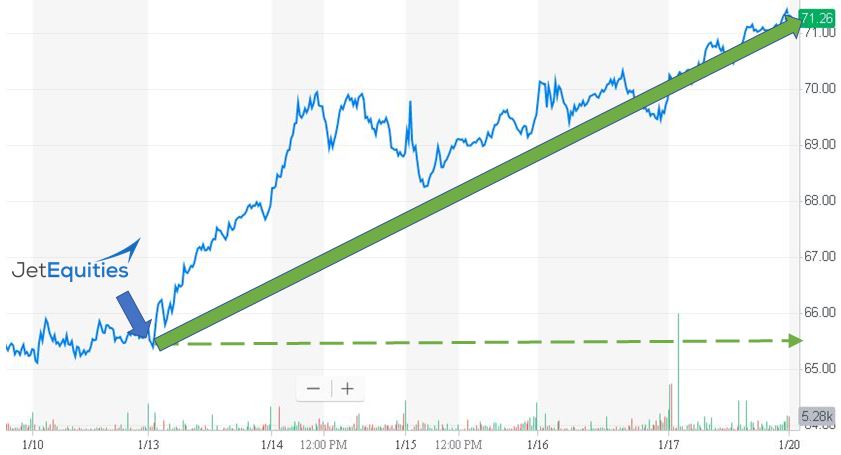 Find out more about how you can trade on stock merger and acquisition announcements in the Knowledge Center.
Subscribe here if you would like to start receiving these signals in real-time and start trading!