Aclaris Reports Positive Phase 1 Clinical Trial Results
On January 9, Aclaris Therapeutics, Inc. (ACRS) reported positive Phase 1 clinical trial results for the investigational compound ATI-450. The compound should help to treat patients with immune-inflammatory diseases. Participants did not experience any serious or severe events, and all adverse events were mild. As a result, Aclaris expects to begin its first Phase 2 clinical trial in patients with rheumatoid arthritis during the first half of 2020.
Jet Equities detected the event and sent an alert to subscribers at 4:27 pm. That last trade was at 4:26 pm for $1.91. After the announcement, the stock price spiked up towards $2.80 in the next 15 minutes of trading. The stock price faded during the next trading day, but still closed 13.6% higher at $2.17.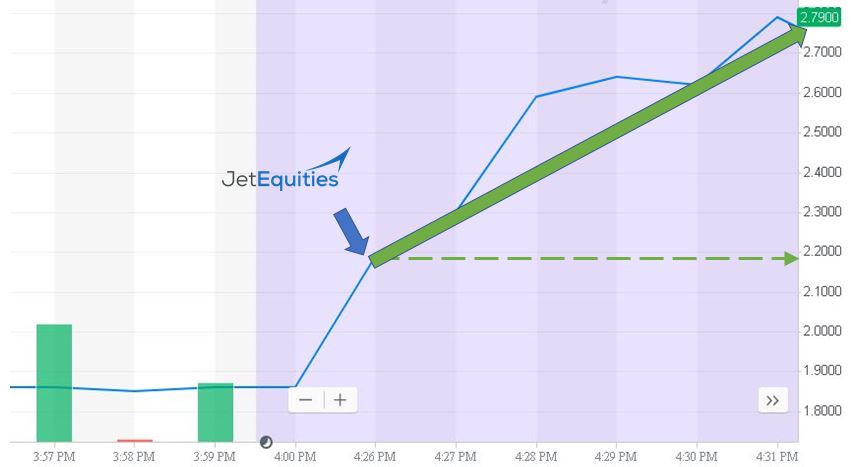 If you want to learn more about trading on clinical trial results, visit the Knowledge Center.
Subscribe here if you would like to start receiving these signals in real-time and start trading!